It's time to get all cozy and festive, and there's currently no better way to do it in FFXIV than to participate in the Starlight Celebration. This cute event started on December 15th and will last until December 31st, so you've got plenty of time to pick up the seasonal rewards. In this video, I'll go over how to start the event, what the rewards are, and what you need to do to get them.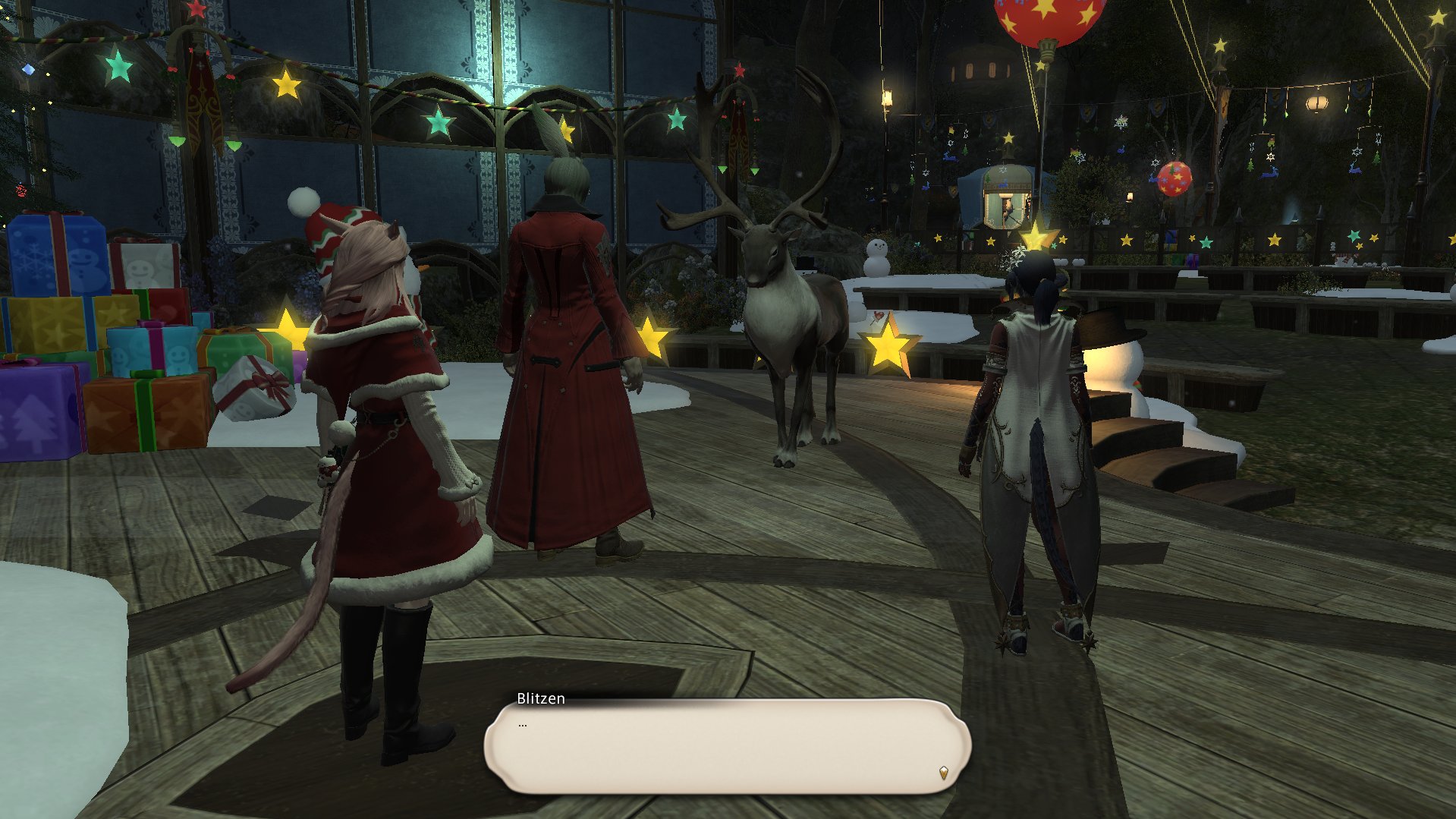 You'll start off the event by finding Amh Garanjy in Old Gridania, with a seasonal quest called Reindeer Fame. Basically, you need to teleport to Gridania, and use the Aetheryte to get to Mih Khetto's Amphitheatre. Once you're there, just get to the stage and pick up the quest called "Reindeer Fame". The only requirement is for your character to be level 15, so even if you're new to the game, you'll be able to reach this point with no problems at all.
Source: FFXIV Lodestone
It takes about 10 minutes to finish the entire event, consisting of two cute and simple quests, the second one being The Ghost Of Starlight Present. Once you do, you'll get an adorable reindeer mount as a reward. I don't wanna spoil the story for you, as it's quite endearing, but I will say that it has one of those beautiful, relatable messages to the player that we all love seeing in FFXIV!
Apart from the mount, you'll also gain access to a vendor who's standing right next to the Amphitheatre, and you can buy yourself an Illuminated Tree decoration, as well as some Magicked prisms. The tree is a terrific holiday addition to any house outdoor environment and it makes me very happy to have a plot this year to plant it on!
And that is all there is to this particular Starlight Celebration event. If you're more of a visual person, and you don't mind getting easy wins in-game, you can check out all of this in my video – and subscribe for more awesome FFXIV stuff!